Are you looking for affordable but reliable plumbers? Want a service that is second to none from experienced plumbers who know exactly what they're doing? Need to know what to look for in a plumber in Loughborough? Read on…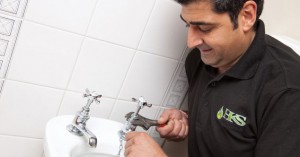 We will always attempt to complete jobs, from problem diagnosis to resolution within 2-3 days. Safety is of paramount importance and HKS pride ourselves on being Gas Safe registered and Water Regulation qualified. We have a wealth of experience and a wide range of knowledge covering all your plumbing & heating requirements! We have built up a reputation for efficient, thorough and professional installations that bring happiness to homes around the East Midlands expertly tailored installations and professional advice.
Plumbers in Loughborough
Unsure what to to look for in a plumber in Loughborough? We can provide you with;
• Plumbers Loughborough
• Boiler Repairs
• Power Flushing
• Many more plumbing services
Here at HKS we also say that no job is too big or small and that if you need plumbers in Loughborough we can sort any plumbing issue you may have.
Further more we pride ourselves on excellent customer service and high quality products so that you can put trust in our products and our plumbers in Loughborough.
We also offer a 24-hour callout policy, subject to availability, so day or night you can rely on our plumbers for any plumbing emergency! For more information on what to look for in a plumber in Loughborough, or are unsure about something or would like advice on a plumbing job then you can contact us to speak to one of our qualified team and receive a free no obligation quotation!
Call HKS today for a free quotation!